Beer Infused Pot Roast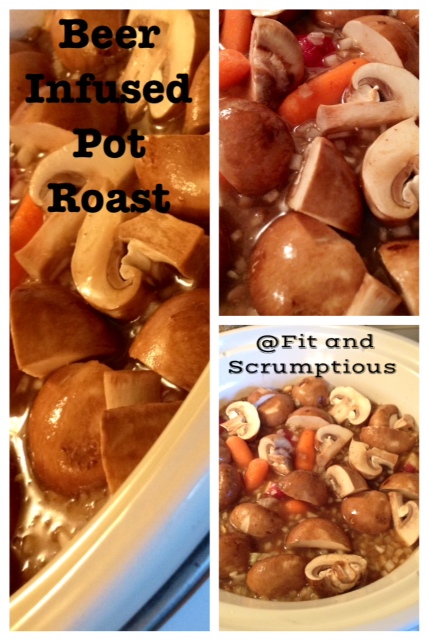 Total Time:
Prep
Inactive
Cook
Yield:
Level:
550 min
10 min
min
540 min
8 servings
Easy
This is a no-fail recipe my family thoroughly enjoys. Especially, since we don't eat a lot of meat. It's a great meal for busy people or cold nights. Prepare it and leave it...How much easier could it get?

I use (Chuck Pot Roast) 100% grass fed beef, no antibiotics, no artificial hormones, no grain...ever.
:
12-16 oz dark beer, negro modelo
1/2 cup A1 sauce
1 cup organic broth, chicken, beef or vegetable
1 package onion-mushroom soup mix
2 boneless beef chuck eye roast, 2 lbs
Salt and pepper, to taste
1 lb organic baby red potatoes, halfed
1 lb organic baby carrots, peeled and cut into bitesize
1 small to medium organic sweet onion, diced
8 oz organic baby portabella mushrooms, halfed

1. Mix first 4 ingredients directly in the bottom of your crokpot/slowcooker.
2. Place the meat into the slowcooker and sprinkle with salt and pepper to desired taste.
3. Top with Veggies and Cover.
4. Cook on high for the first hour only, then another 8 hours on LOW.